One of the things I like most about DP is that there are members from all over the world. The goal of this thread is to take advantage of this broad perspective in a fun way. Background: our local library organizes monthly meetings of the group "Travel in an armchair", in which a group of like-minded people gather to share stories, photos, etc., in a particular place far away. Allows some vicarious experiences once a month.



Therefore, I think it would be fun to listen to the "DP chair diners" from around the world regarding a regional meal that you should make sure to visit when visiting the area. It does not have to be the most luxurious, the most expensive food, etc. The criterion is that it must be good to eat, you can only have it in your locality / region and it must be on a visitor's "must eat" list. It would be great if you could also post a picture of the dish.
I'll start this thread with a little-known, New England comfort food favorite, Lobster Mac & Cheese: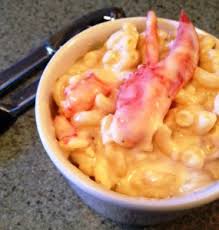 I am anxious to have some excellent and delicious entry. I'm hungry!